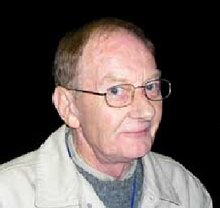 Don Battye (29 September 1938 – 28 February 2016) was the executive producer of Neighbours from 1988 to 1992. He was the successor to Reg Watson who had also created the serial. His last episode as executive producer was Episode 1825 - 4 December 1992.
Pre-Neighbours career
Don Battye was born on the 29th September 1938. He worked as a scriptwriter and script editor and, in his capacity as Senior Vice President Grundy Television, was the producer on a number of television serials including Sons and Daughters, for which he also co-composed its theme tune.
Neighbours
Don Battye took over as executive producer of Neighbours at the end of 1987, after creator Reg Watson stepped down as executive producer. Don's first episodes as executive producer aired in February 1988.
In 1992, Don stepped down as producer of Neighbours and was succeeded by Stanley Walsh. Don carried on writing for the show. He also wrote four episodes of Home And Away between 1995 and 1996.
He penned his last scripts in 2000.
After Neighbours
Don Battye died on the 28th February 2016, aged 77.
Episodes written
1990
1997
1998
1999
2000
2001
2002
Refs
https://en.wikipedia.org/wiki/Don_Battye
Community content is available under
CC-BY-SA
unless otherwise noted.